Farmers and fishermen in celebratory mood
Share - WeChat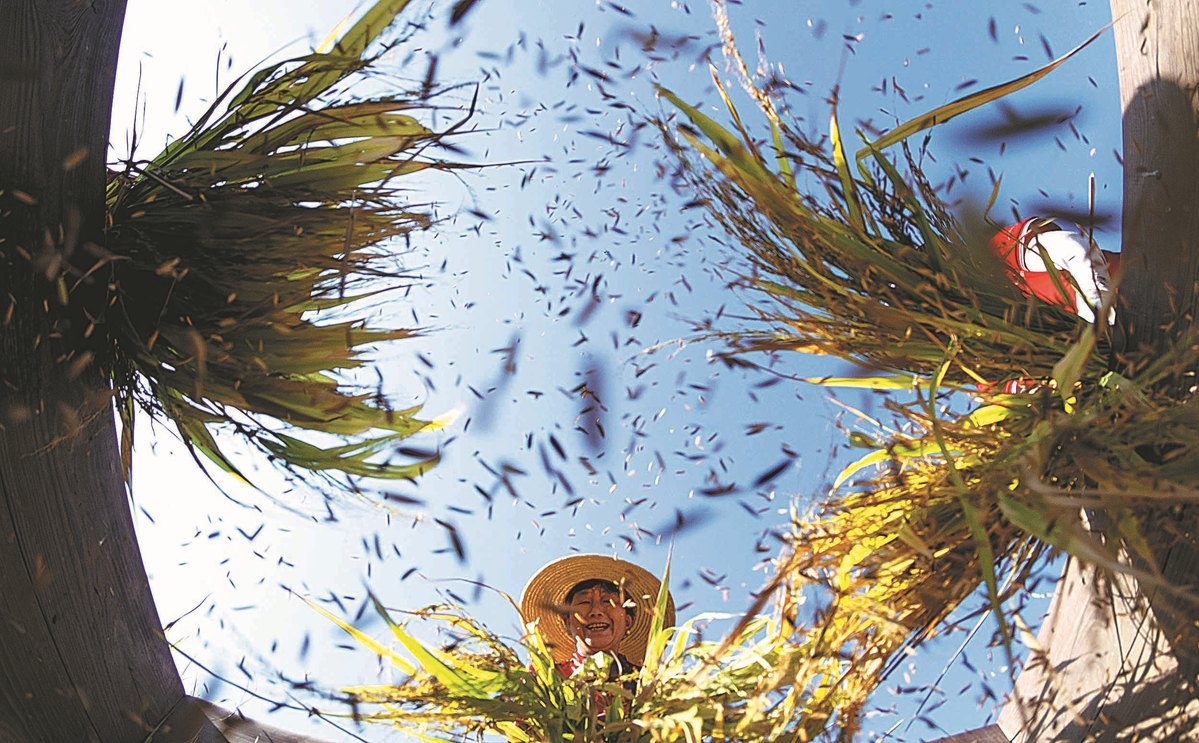 Range of events held nationwide to mark harvest festival
On the morning of Sept 16, Li Zhilong was busy adjusting equipment and preparing his fishing boat in Xiangshan county, Zhejiang province.
The fisherman was celebrating the end of a four-month moratorium on fishing and the launch of a series of activities in the province as part of the fourth national Farmers' Harvest Festival.
Li, 51, updated devices on his vessel-one of about 2,000 boats moored in a local harbor-and couldn't wait to set sail.
"Although fishing at sea is hard, we fishermen are fed by the sea and our work is getting easier as the equipment we use becomes more advanced," Li said.
A traditional folk ceremony to worship the sea was held near the harbor as hundreds of people spilled wine on the ground to pray for calm conditions, a safe journey for the fishermen and a good catch. This year, local characteristics were featured in the costumes worn by fishermen during the ceremony.