Dark days of 'comfort women' retraced
Share - WeChat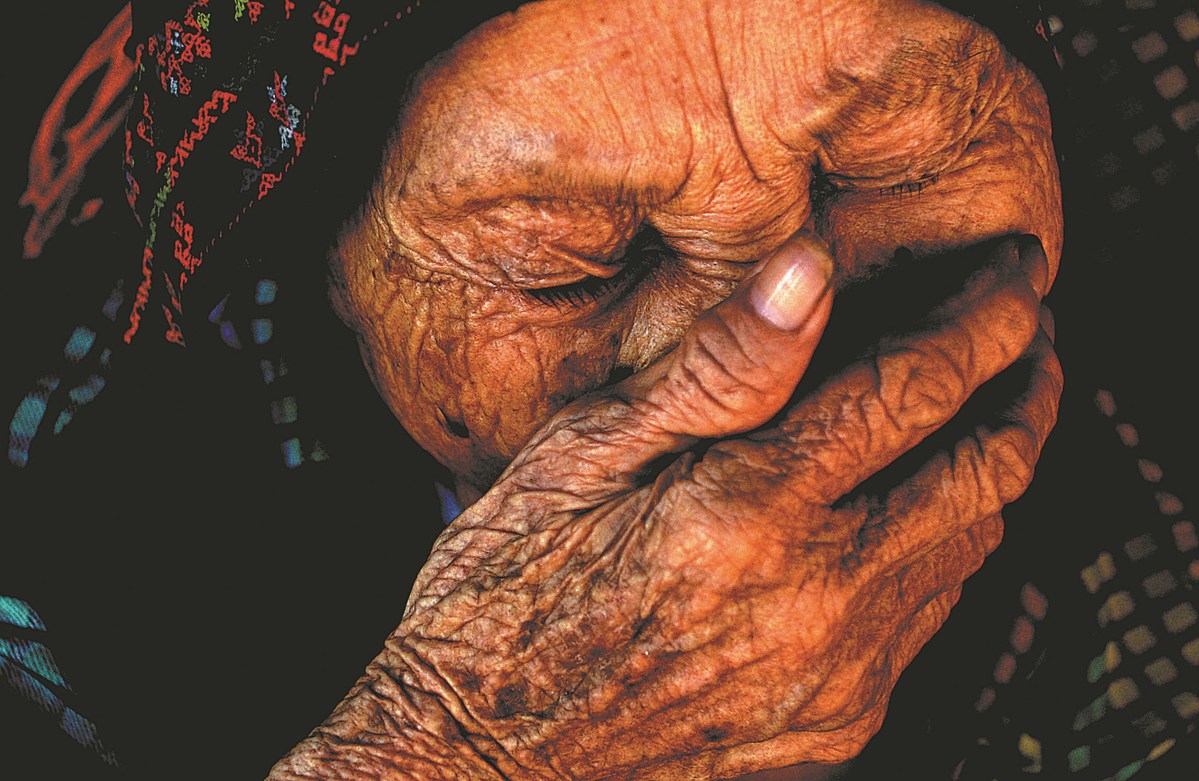 Chinese scholar spends nearly 30 years collecting evidence of Japanese sexual slavery system
Thirty years ago, Su Zhiliang first learned about "comfort women"-a euphemism for the hundreds of thousands of girls and young women in Asian countries forced into sexual slavery for the Japanese military during World War II.
In 1993, the historian started investigating the issue in Shanghai, where the first "comfort station" in China was identified. He hoped his study would shed further light on a war crime that was once covered up.
Evidence is mounting, victims are dying, but the formal apology demanded from the Japanese government by survivors in China has not been forthcoming.
On the contrary, Tokyo recently gave approval for Japanese publishers to use equivocal terms in textbooks to describe historical facts related to "comfort women".
However, efforts to combat such distortion through studies, exhibitions and protests continue and more people, especially the younger generation, have been urged to remember this grim time to ensure such incidents are never repeated.
On Saturday, at the opening of an exhibition in Nanjing, Jiangsu province, on the crimes of the Japanese "comfort women" system, Su said, "To this day, the Japanese government hasn't thoroughly reflected on its past and is still trying to deny the existence of 'comfort women', let alone give them a sincere apology and compensation."
The exhibition was held in the Memorial Hall of the Victims of the Nanjing Massacre by Japanese Invaders to commemorate the September 18 Incident 90 years ago, which marked the start of Japan's 14-year invasion of China.
Su said: "Every attempt by the Japanese government to revise textbooks is a denial of its wartime crimes, which we shall fight against vigilantly. The exhibition is a reminder for us not to forget the past."
On Sept 9, Japan's Ministry of Education, Culture, Sports, Science and Technology approved a plan by five publishers to change the term for wartime sex slaves in history textbooks and remove the expression "forced conscription"-a reference to those compelled to work against their will.
Tokyo agreed to refer to victims of its wartime sexual slavery as "comfort women", instead of "military comfort women", and to delete the term "forced conscription", indicating that the victims somehow had a chance to decide against being sex slaves.
This move sparked outrage throughout Asia, where women were forced into sexual slavery by the Imperial Japanese Army in countries including China, Korea, Indonesia, the Philippines, Myanmar, Singapore and Vietnam.
Chinese Foreign Ministry spokesman Zhao Lijian said on Sept 13 that the forced recruitment of "comfort women" was a grave crime against humanity committed by the Japanese military and it is "a historical fact with iron-clad and undeniable evidence".
"Japan's latest attempt is to meddle with textbooks and play with words to blur the historical facts," Zhao said.
"It highlights Japan's longstanding dishonest attitude toward the history of aggression," he added. "Japan should honestly face up to and reflect on its history of aggression, make a clean break with militarism, properly handle the comfort women issue in an honest and responsible manner, and take concrete actions to win the trust of its Asian neighbors and the international community."