Foreign pharma firms upbeat on China
By HE WEI in Shanghai | China Daily | Updated: 2021-04-14 09:46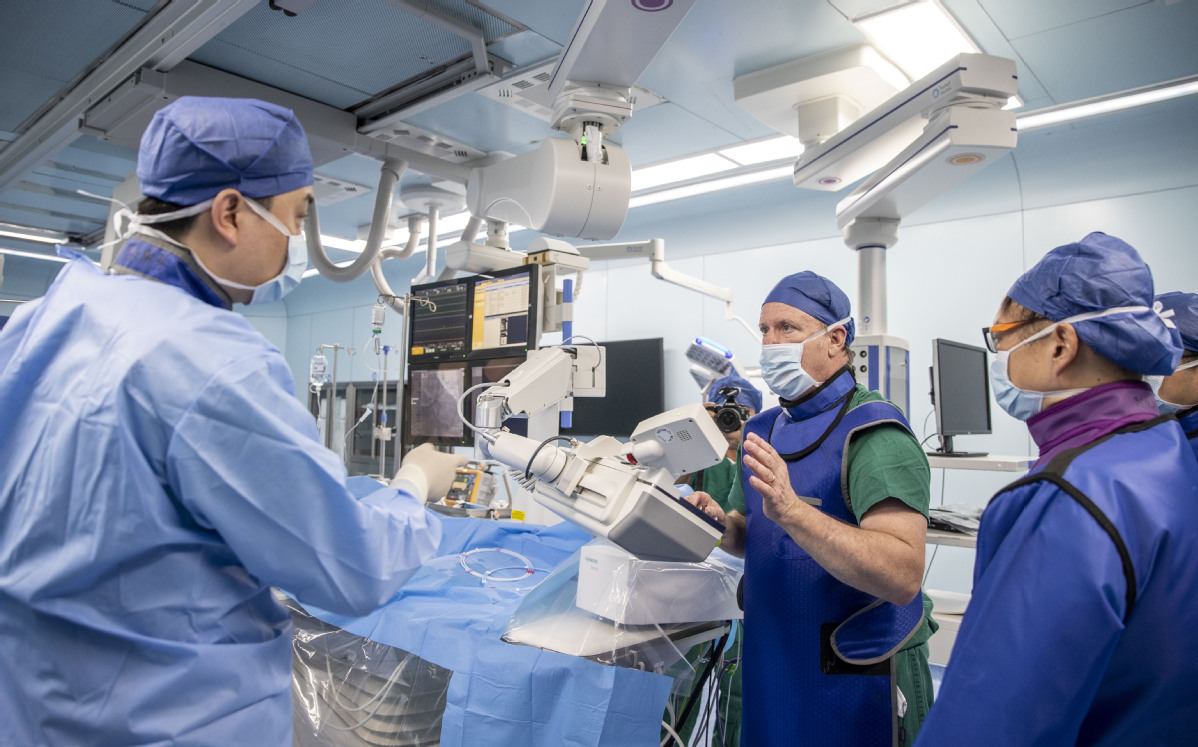 Efforts to build comprehensive infrastructure for healthcare create new opportunities
For multinational corporations, China has become the look-to market turbocharging global growth amid the COVID-19 pandemic.
In the medical sector, such a phenomenon has shown particular momentum.
The country's organic market growth is whetting the appetites of foreign healthcare players vying for a slice of the pie.
A case in point is Siemens Healthineers, a German medical technology giant, which saw first quarter growth in China jump 25 percent year-on-year.
"We had a very good start into the year with strong growth coming from China," said Elisabeth Staudinger, Asia-Pacific president of Siemens Healthineers.
The company recently raised growth guidance from 5-8 percent to 8-12 percent for 2021, as China is expected to be one of the "main pulls" amid medical imaging equipment demand such as for X-ray machines and MRI scanners.
"This is also very clearly connected to establishing fever clinics and the (country's) continued push to build a more comprehensive infrastructure for healthcare not only in big cities but in remote, provincial areas," Staudinger said.
For medical device maker Boston Scientific, China-currently trailing Japan-is ready to return to high double-digit growth this year and become the largest overseas market in five years after its home market of the United States.