French economy shows resilience
By JONATHAN POWELL in London | China Daily Global | Updated: 2021-04-14 09:12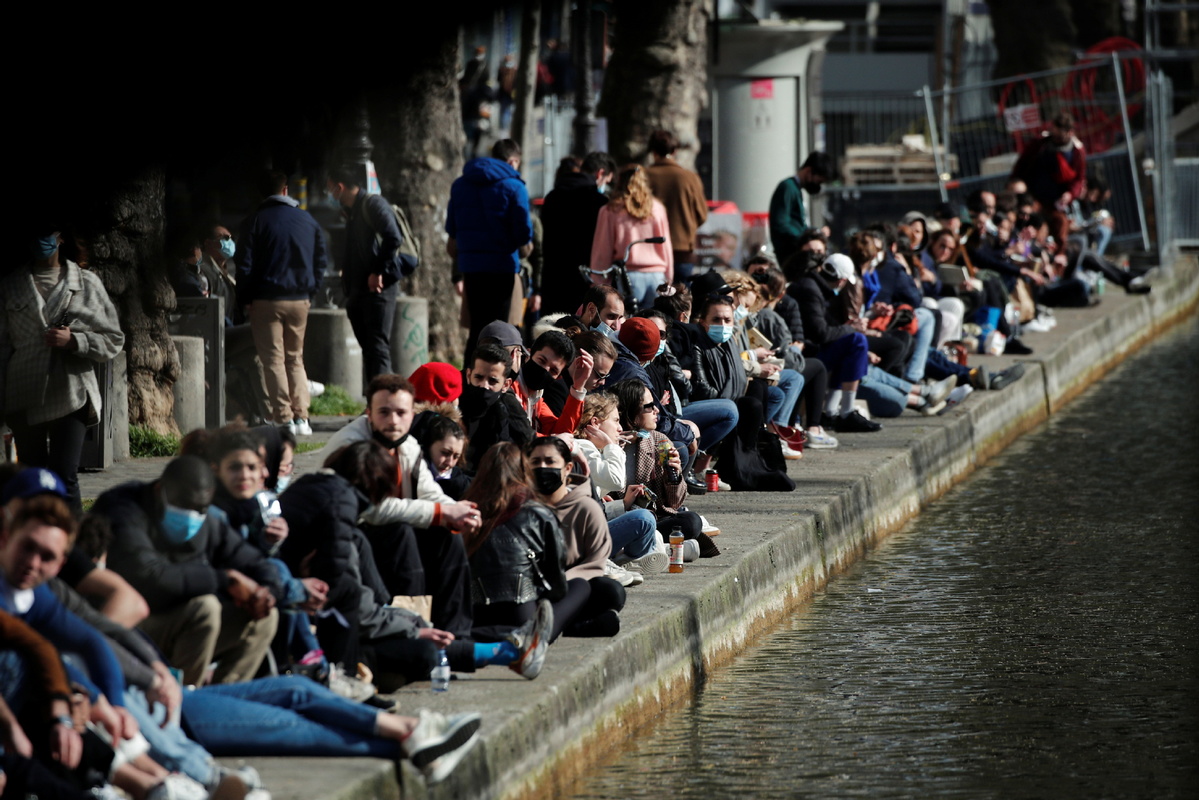 France could return to pre-pandemic economic growth levels by the middle of 2022, according to Bank of France governor and European Central Bank policymaker Francois Villeroy de Galhau.
A Bank of France survey of 8,500 companies published on Tuesday showed French economic activity is expected to have declined only 7 percent in April compared with the same month last year, easing concerns that a third national lockdown that began on March 31 would cause a deeper contraction.
Schools in France were closed for three weeks in an effort to push back a third wave of COVID-19 infections that threatens to overwhelm hospitals.
"We have collectively learned to work with the virus," Villeroy, told France Culture radio on Tuesday. "In April, activity is declining less than we might have feared."
The bank said higher levels of remote working and improved obedience of social distancing rules had helped more companies to keep operating despite the latest lockdowns.
"We will gradually climb back to the altitude we had prior to COVID," Villeroy added.
The French central bank said it did not expect to significantly revise its 2021 growth forecast of 5.5 percent if the latest COVID-19 restrictions do not extend beyond April.
European businesses and investors believe economic resilience can be seen on a continental scale, according to a Financial Times report that said lockdowns are expected to have a "milder impact on the region's economy".
The economic situation in Germany has improved sharply in the past month to its highest level for more than a year, according to a Zew survey of 178 analysts in the first two weeks of April.
Zew's president Achim Wambach said expectations were "still at a very high level and the current situation is estimated to be significantly better than in March".
Economists in the United Kingdom said on Tuesday they expect Britain's economy to be back to its pre-COVID-19 level around the middle of next year.
According to a Reuters poll published on Tuesday, economists said unemployment in the UK would peak at 6.2 percent toward the end of this year and as the nation's pandemic job support program concludes.
"There are mounting signs that the effects on the economy from the third COVID-19 lockdown have started to thaw," said Paul Dales at Capital Economics, quoted by Reuters.
He added: "We are sticking to our relatively optimistic view that the reopening of the economy and the vaccine program will allow GDP to regain its pre-pandemic level early next year."