Water discharge call draws fire
By WANG XU in Tokyo, LINDA DENG in Seattle, HOU LIQIANG and LIU XUAN in Beijing | CHINA DAILY | Updated: 2021-04-14 07:25





Share - WeChat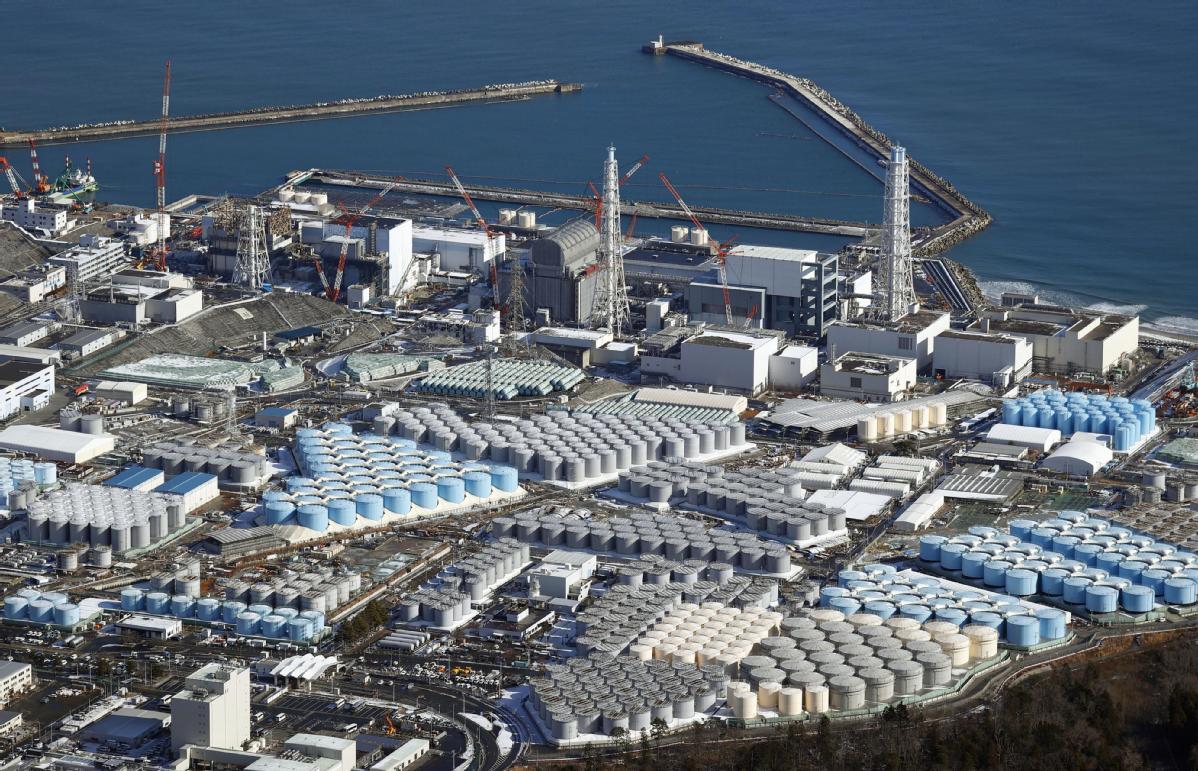 Beijing asks Tokyo to reexamine plan to dump radioactive waste into ocean
Widespread criticism was triggered on Tuesday by Japan's decision to release more than 1 million metric tons of radioactive water from the crippled Fukushima Daiichi nuclear plant into the Pacific Ocean.
The move threatens to have lasting consequences for communities and the environment, locally and much farther afield.
Kyodo News reported on Tuesday morning that the release will start after two years. The contaminated water will first be diluted so that concentration levels of radioactive tritium, which can cause cancer, and other hazardous elements conform to national standards in Japan.
A spokesman for China's Foreign Ministry issued a written statement on Tuesday expressing the country's "serious concern as Japan's close neighbor and a stakeholder".
Beijing asked Tokyo to reexamine the disposal of wastewater from the Fukushima plant, stating that it should not be discharged into the sea without adequate consultation and agreement being reached with all interested countries and the International Atomic Energy Agency.
The spokesman said that China would continue to closely follow the situation with the international community and reserves the right to make further responses.
Beijing pointed out that Tokyo made the decision without exhausting all possible means for safe disposal of the water, and had ignored doubts and opposition in Japan and overseas. It had not engaged in adequate consultations with neighboring countries and the international community.
"This is extremely irresponsible and will seriously damage international public health and safety and the vital interests of the people of neighboring countries," the spokesman said.
South Korea's Foreign Ministry summoned Japan's top envoy to Seoul on Tuesday after Tokyo announced its decision.
Second Vice-Foreign Minister Choi Jong-moon met with Japanese Ambassador Koichi Aiboshi.
Koo Yoon-cheol, head of South Korea's Office for Government Policy Coordination, said at a media briefing, "This decision from the Japanese government is outright unacceptable.
"The National Assembly, civic groups, local government and councils are all against the decision, and fisheries workers, experts and public opinion within Japan have also been against the move."