HK history textbooks to set record straight
By LI BINGCUN in Hong Kong | China Daily | Updated: 2021-04-08 07:09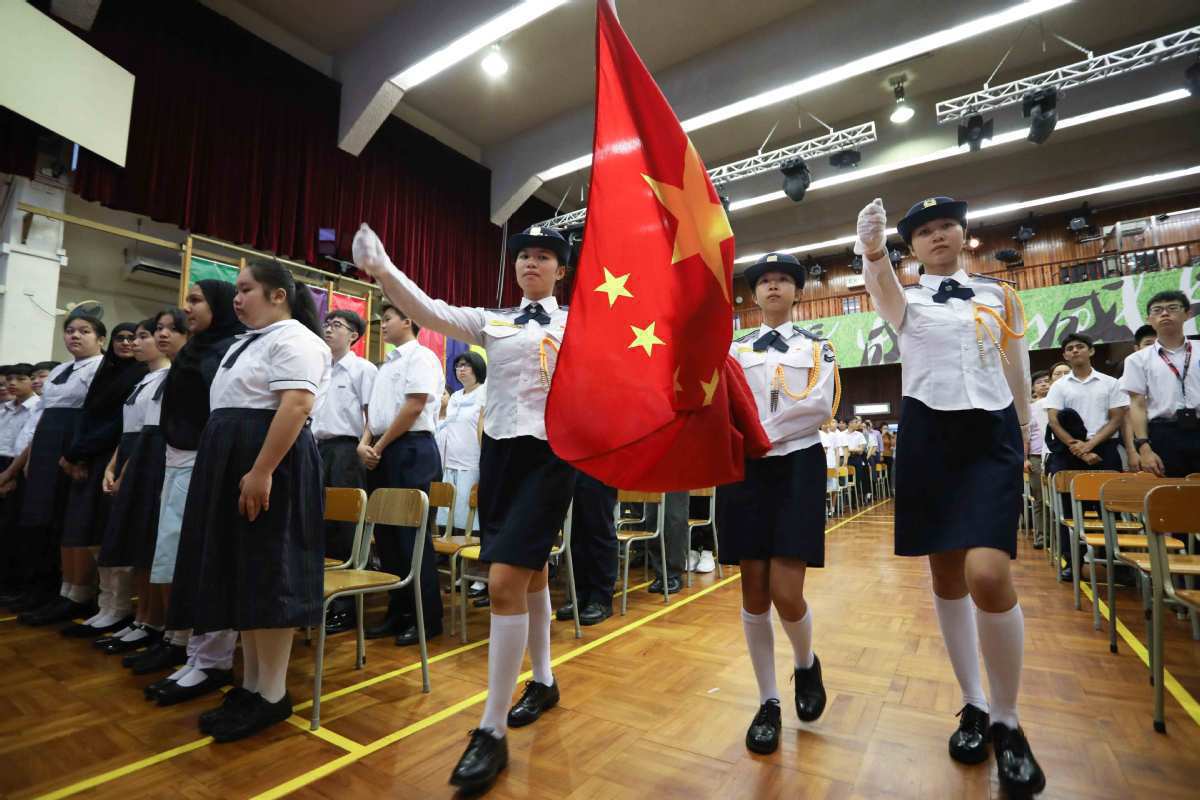 A revision of history textbooks for secondary school students in the Hong Kong Special Administrative Region is expected to rid them of biased and misleading content related to the first Opium War (1840-42) between China and Britain, a secondary school principal in the city told China Daily on Wednesday.
The textbooks included some tutorial discussion topics that asked students whether the war could have been avoided if China had adopted a more open trade policy or whether it was wise for China to ban opium, according to a report by Hong Kong newspaper Ming Pao on Monday.
In an interview on Wednesday, Tang Fei, principal of Hong Kong's Heung To Secondary School (Tseung Kwan O), said the publishers of the textbooks had revised the misleading information, as requested by the Education Bureau, and submitted it to the bureau for final approval.
According to the bureau, the review of textbooks for the second and third years of secondary schools in the city, also known as Form 2 and 3, is nearly completed. The overhaul of the history course began with Form 1 in September 2020.
Tang said the revamped curriculum for Form 2 students is expected to be launched in September.
The war was waged by Britain against China in the mid-19th century when China was ruled by the Qing Dynasty (1644-1911). With China's refusal to allow the trade in opium, Britain launched the war and forced China to sign a series of unequal treaties, including ceding Hong Kong Island to Britain.
Nicholas Muk Ka-chun, a history teacher of Pui Kiu Middle School, agreed the revision is an important step to clarify the truth about the first Opium War.
The previous textbooks tended to "blame" the outbreak of the unjust war on the Qing government, for following the closed-door policy of the Ming Dynasty (1368-1644) and rejecting Britain's demand to sell opium in China, Muk added.
"The revision allows us to look at this history from the perspective of our own country," he said.
He pointed out the revision will help students better understand the colonial history of Hong Kong and realize what humiliation a weak country would suffer, which will further strengthen their sense of national identity.
Tang said the changes in the teaching manuals on the history of contemporary China are necessary for students to distinguish between right and wrong on key issues regarding core national interests.
Besides revising the content of the textbooks, Tang also suggested the authorities put more efforts into improving teachers' ability to set questions, which he described as a weakness of the current education system.
He cited a history test question in the Hong Kong Diploma of Secondary Education Examination in May, the local version of the college entrance exam, which asked students whether they agreed that Japan's invasion of China did more good than harm to China.
Chen Shuman contributed to this story.